Apprendre l'anglais > Cours & exercices d'anglais > Exercices d'anglais > test d'anglais n°112034 : Hear / hear about / hear from / hear of - cours




Hear / hear about / hear from / hear of - cours
HEAR + (COD) / OF / FROM / ABOUT

1. TO HEAR + nom / pronom :

a. C'est le verbe de perception involontaire "entendre". Rappel : il se construit avec le modal "can", qui ne se traduit pas en français.
- " If you keep quiet, you can hear the birds singing in the garden." " Sorry, I can't hear anything." = "Si tu restes calme, l'on entend les oiseaux qui chantent dans le jardin." "Désolé, je n'entends rien."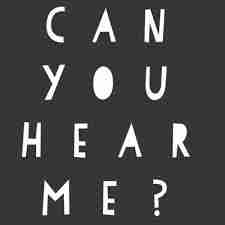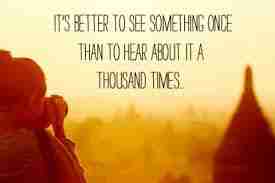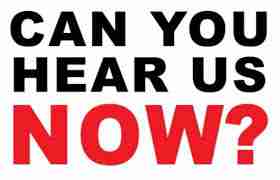 b. HEAR + COD + infinitif sans TO/-ing.
* Entendre quelqu'un faire quelque chose : HEAR est suivi de l'infinitif sans TO si l'action est vue dans tout son déroulement.
- I could hear him speak about his father and was really shocked by his words. = Je l'ai entendu parler de son père et j'ai été vraiment choqué par ses mots.
* Entendre quelqu'un faire quelque chose : HEAR est suivi du verbe + -ing si l'action, en progrès, est en cours de déroulement.
- I could hear the teacher speaking... I was late for the lesson! = J'entendais le professeur qui parlait ... J'étais en retard pour le cours.
2. TO HEAR ABOUT = être au courant (d'un fait ou événement) :
- Have you heard about the tennis championship taking place in your town? = Etes-vous au courant du championnat de tennis qui doit avoir lieu dans votre ville?
3. TO HEAR FROM : avoir/recevoir des nouvelles de quelqu'un.
- Have you heard from Jim since he came back from Europe? Tu as des nouvelles de Jim depuis son retour d'Europe?
4. TO HEAR OF : entendre parler de quelqu'un ou quelque chose.
-Have you heard of that actor? I don't know any of the plays he acted in! = Tu as entendu parler de cet acteur ? = Je ne connais aucune des pièces dans lesquelles il a joué.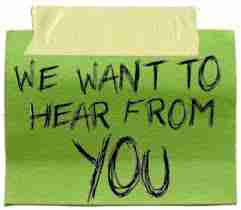 *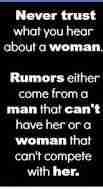 * Ne croyez jamais ce que l'on vous dit d'une femme / les rumeurs proviennent soit d'un homme qui n'a pas pu la conquérir, soit d'une femme qui n'est pas à sa hauteur!
Voilà !

J'espère que vous allez affronter et surmonter le test brillamment ! Bon courage !



Débutants

Tweeter Partager
Exercice d'anglais "Hear / hear about / hear from / hear of - cours" créé par here4u avec le générateur de tests - créez votre propre test ! [Plus de cours et d'exercices de here4u]
Voir les statistiques de réussite de ce test d'anglais



Merci de vous connecter au club pour sauvegarder votre résultat.
---
Fin de l'exercice d'anglais "Hear / hear about / hear from / hear of - cours"
Un exercice d'anglais gratuit pour apprendre l'anglais. (tags: confusion expression particule )
Tous les exercices | Plus de cours et d'exercices d'anglais sur les mêmes thèmes : Confusions | Particules | Proverbes
Fiches de grammaire anglaise | Documents audios/vidéos en anglais | CREER UN TEST