Apprendre l'anglais > Cours & exercices d'anglais > Exercices d'anglais > test d'anglais n°105899 : Emploi des temps : Le pire ennemi ? Le meilleur ami ? 2/2 - cours




Emploi des temps : Le pire ennemi ? Le meilleur ami ? 2/2 - cours
Lorsque nous avons quitté Joanna et Sue, Joanna était en très mauvaise santé et s'était persuadée qu'elle allait mourir quand la dernière feuille de la vigne vierge tomberait ... Pendant de longues minutes, elle avait fixé cette dernière feuille qui tenait bon, et cela lui avait donné énergie et courage de se battre pour sa vie ...
Souvenez-vous, le temps de la narration est le prétérit simple.(Pour la formation de ce temps, revoir la première partie de cette histoire ; test )

ex : Sue stayed for days at Joanna's bedside. She worried a lot about her friend's health = Sue resta pendant des jours au chevet de Joanna. Elle s'inquiétait beaucoup de la santé de son amie.
* Comme d'habitude, si deux actions simultanées du passé se sont déroulées en même temps, alors :

l'action longue (et importante) est au prétérit en -ing et l'action brève qui l'interrompt, est au prétérit simple.
ex: While she was staring at the leaf through the window, Joanna found the strength to fight for her life ... = Alors qu'elle fixait la feuille par la fenêtre, Joanna trouva la force de se battre ...
* Si une action est antérieure à un prétérit simple, elle doit se mettre au past perfect simple (ou au past perfect en -ing si l'on insiste sur la durée de l'action ) :
had + verbe au participe passé ou had + been + base verbale + ing
ex: When she had told the old model about Joanna's remark, he had found it stupid ! = Lorsqu'elle avait évoqué au vieux modèle (qui posait pour ses peintures) la remarque de Joanna, Il avait trouvé cette idée stupide.
* Si vous devez employer un futur, souvenez-vous qu'il s'entend mal avec le passé

... Si vous en avez néanmoins besoin, (ou du conditionnel ...), ATTENTION ! après une conjonction de subordination temporelle (after, before, when, while, once, as long as, as soon as, le futur est impossible : on le remplace par le présent.(et le conditionnel par le prétérit.)
ex : As soon as Joanna was cured, the two friends would go and paint the Bay of Naples.= Dès que Joanna sera guérie, les deux amies iront peindre la Baie de Naples. [Attention ! La concordance est un peu différente dans les deux langues ... en français, c'est le présent de narration qui prévaut ! En anglais, le prétérit de narration nous oblige au conditionnel ...]

Utilisez le conditionnel : would + base verbale
ex : Joanna wouldn't like her friend to be worried about her health ! = Joanna ne voudrait pas que Sue s'inquiète à propos de sa santé!
* Vous devrez employer des modaux : can => could indiquent la capacité physique ou intellectuelle, et la permission en langue informelle.
may=> might expriment la permission ou l'éventualité.
must => have to indiquent soit l'obligation, le devoir, ou la quasi-certitude.
should exprime un conseil ou 'ce qui devrait être ...'
ex: The doctor explained that Joanna could survive if she decided to ! = Le médecin expliqua que Joanna pouvait survivre si elle le décidait.
* Deux constructions faciles vous seront utiles :
- to let somebody do something => Sue didn't want to let her friend die = Sue ne voulait pas laisser mourir son amie.
Se souvenir que to let est suivi de l'infinitif sans to.
- Moins courante, une autre expression risque de vous surprendre :
ex : There's no reason why Joanna should die, she's so young, strong and willing ! = Il n'y a pas de raison que Sue meure; elle est si jeune, si forte, et a tant de volonté !
ex : There's no reason why anyone should go out in such terrible weather ! = Il n'y a pas de raison que l'on sorte par un temps pareil !
ATTENTION de bien veiller à la concordance des temps et aux changements qu'elle impose !

Vous êtes prêts pour la fin de cette jolie histoire ... mettez-lui les temps qu'elle mérite !

Courage !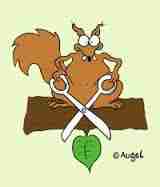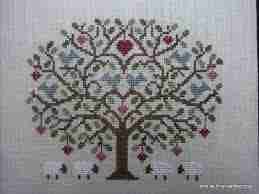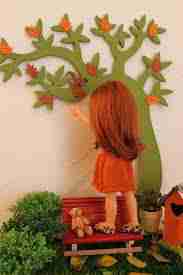 Intermédiaire

Tweeter Partager
Exercice d'anglais "Emploi des temps : Le pire ennemi ? Le meilleur ami ? 2/2 - cours" créé par here4u avec le générateur de tests - créez votre propre test ! [Plus de cours et d'exercices de here4u]
Voir les statistiques de réussite de ce test d'anglais



Merci de vous connecter à votre compte pour sauvegarder votre résultat.
---
Fin de l'exercice d'anglais "Emploi des temps : Le pire ennemi ? Le meilleur ami ? 2/2 - cours"
Un exercice d'anglais gratuit pour apprendre l'anglais.
Tous les exercices | Plus de cours et d'exercices d'anglais sur les mêmes thèmes : | Conditionnel | Passé | Temps