Apprendre l'anglais > Cours & exercices d'anglais > Exercices d'anglais > test d'anglais n°111226 : Take, Look, Get + particules - cours




Take, Look, Get + particules - cours
Il en est des verbes comme des "hommes" ... Certains sont "généreux", "disponibles", "serviables".

Il nous "suffit" de leur ajouter l'une ou l'autre particule adverbiale ( ou préposition) et ils nous donnent alors des "sens nouveaux" et souvent très variés. Ils appartiennent le plus souvent à la langue "standard", et ont des équivalents variés, dans la langue écrite et plus formelle. Il convient de connaître les plus courants afin d'assurer une compréhension et communication totales et authentiques.
TAKE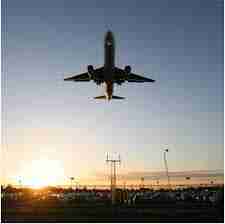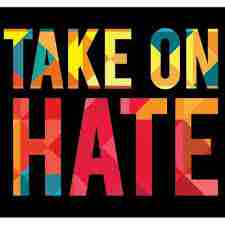 To take after

tenir de
He really

takes after

his father = Il tient vraiment de son père

to take apart

démonter
Tom is

taking apart

his model plane. = Tom démonte sa maquette d'avion.

to take away

emporter
Will you eat your cheeseburger here, or

take it away.

= Votre cheeseburger sera consommé sur place ou à emporter?
to take down

démonter

inscrire

The scaffolding is finally taken down= L'échafaudage est finalement démonté.

Don't forget to take down notes during the lecture. = N'oublie pas de prendre des notes pendant la conférence

to take in
assimiler
This lesson is very difficult to

take in

. = Cette leçon est très difficile à assimiler.
to take off

- décoller

- enlever

- Your plane will take off in about an hour. = Ton avion décollera dans environ une heure.

- Take your raincoat off! It's dripping all over the floor! = Enlève ton imperméable! Il goutte partout sur le sol!

to take on

impliquer,

s'en prendre


- Our boss took on more than he expected at first= Notre patron s'est impliqué plus que prévu.

- Don't take your anger on me ... I'm not responsible.= Ne t'en prends pas à moi ... Je ne suis pas responsable.


to take out

sortir.

- My parents took us out for their anniversary.= Mes parents nous ont sortis pour leur anniversaire de mariage.

to take over

- remplacer


- contrôler

- The dictator

took over

his country after his coup. = Le dictateur a pris le pouvoir de son pays après son coup d'Etat.
to take to +ing
se mettre à
- He

took to

drinking after his divorce ...= Il s'est mis à boire après son divorce.
to take up
Absorber

- I'm very taken up by my work, just now, and I have no leisure-time... Je suis très absorbé par mon travail en ce moment, et n'ai aucun temps libre...

to take

through

Accompagner

- I'll take you through the process once again, then, you'll do it alone. = Je t'accompagnerai dans le processus encore une fois, puis tu le feras seul.
LOOK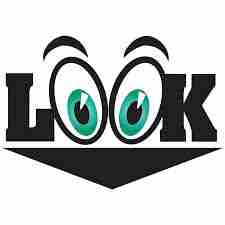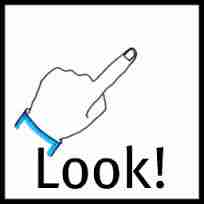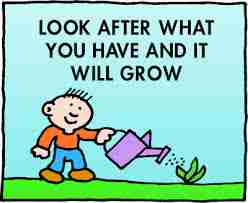 To look after
Veiller sur

- Can you

look after

the baby while I'm at the doctor's? = Peux-tu t'occuper du bébé pendant que je suis chez le médecin ?
To look for
Chercher
- I can't find my glasses... Can you help me

look for

them, please? = Je ne trouve pas mes lunettes ...Peux-tu m'aider à les chercher, s'il te plaît ?
To look forward to + ing

Attendre avec

impatience

- He's

looking forward to

going back to his country and his friends.= Il attend avec impatience de retourner dans son pays et vers ses amis.
To look down (on)
Mépriser
- Looking

down on

your co-workers isn't a correct attitude!= Mépriser tes collègues n'est pas une attitude correcte!
To look back

Se tourner vers le passé

- I'd rather think about the future than look back on the past and be nostalgic.= Je préfère penser à l'avenir plutôt que de me tourner vers le passé et être nostalgique.

To look like/alike
Ressembler
- He

looks like

his father.Besides, his twin-sisters really look alike = Il ressemble à son père. De plus, ses sœurs jumelles sont vraiment semblables.
To look out
Faire attention

- You must

look out

where you put your feet when walking here... Tu dois faire attention où tu mets les pieds en marchant ici ...
To look through
Feuilleter

- I didn't read that book.. I simply

looked through

it and was quite interested. = Je n'ai pas lu ce livre ... Je l'ai parcouru et ai été très intéressé.
To look to
Faire attention
Se tourner vers
- Young kids

look to

their parents for protection and advice. = Les jeunes enfants se tournent vers leurs parents recherchant protection et conseils.
To look up
Respecter

- A few heroes are important as role models. They should be

looked up to

. = Quelques héros sont importants comme modèles. Ils doivent être respectés.
GET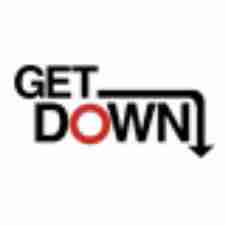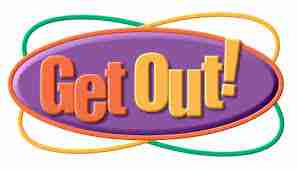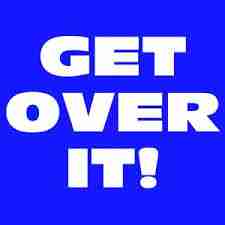 To get across
Faire comprendre
- It was difficult for her to get her point across to her students, but they finally understood. Il lui a été difficile de faire comprendre son message à ses élèves, mais ils ont finalement compris.
To get along (with)

S'en aller

Bien s'entendre

- I'm happy to notice that you

get along

nicely with your brothers and sisters, now. = Je suis heureuse de remarquer que tu t'entends très bien avec tes frères et sœurs, maintenant.
To get away

- Quitter, se sauver

- S'en tirer

- Her only desire was to get away from that hell ... = Son seul désir était de se sauver de cet enfer ...

- Believe me! You won't get away with it so easily! = Crois-moi ! Tu ne t'en sortiras pas si facilement!

To get by
S'en tirer, se débrouiller
- He had lots of ideas and could

get by

quite easily. = Il avait beaucoup d'idées et pouvait se débrouiller facilement.
To get down to
Se mettre à faire, considérer
- He'll only

get down to

his work when he's really motivated. = Il ne se mettra à son travail que lorsqu'il sera vraiment motivé.
To get over
surmonter, se remettre
-You'll have to

get over

this break up. You will, with time ...= Tu devras surmonter cette rupture. Tu le feras, avec le temps.
To get up to
faire des bêtises
- What are you

getting up to

? Nonsense, as usual...= Qu'est-ce que tu fais comme bêtises ? N'importe quoi ,comme d'habitude...
To get through to
avoir au téléphone
- I couldn't

get through to her

. I'll have to call again tomorrow. = Je n'ai pas pu l'avoir au téléphone. Il faudra que je rappelle demain.
Un grand MERCI

à ces verbes "généreux" ...

Un reproche à "leur" faire, cependant, c'est principalement l'habitude et l'apprentissage qui vont vous aider à les maîtriser ! Alors, courage !




Intermédiaire

Tweeter Partager
Exercice d'anglais "Take, Look, Get + particules - cours" créé par here4u avec le générateur de tests - créez votre propre test ! [Plus de cours et d'exercices de here4u]
Voir les statistiques de réussite de ce test d'anglais



Merci de vous connecter au club pour sauvegarder votre résultat.
---
Fin de l'exercice d'anglais "Take, Look, Get + particules - cours"
Un exercice d'anglais gratuit pour apprendre l'anglais. (tags: confusion particule preposition )
Tous les exercices | Plus de cours et d'exercices d'anglais sur les mêmes thèmes : Confusions | Particules | Prépositions
Fiches de grammaire anglaise | Documents audios/vidéos en anglais | CREER UN TEST