Apprendre l'anglais > Cours & exercices d'anglais > Exercices d'anglais > test d'anglais n°120992 : The more ..., the less (Etape 2) - cours




The more ..., the less (Etape 2) - cours

1er épisode : test


Voici, à nouveau, cette construction à l'apparence si facile. Il s'agit de la progression parallèle : plus ... plus ... / moins ... moins ... Un élément de la comparaison augmente, l'autre le fait aussi. Il décroît, l'autre décroît aussi ... Il peut cependant arriver qu'un élément augmente et que l'autre diminue ... Cela ne change (presque) rien à la construction.

Cette construction est difficile à cause de l'ordre des mots dans les deux segments de la progression. De plus, la formulation aussi est trompeuse. Il s'agit d'une comparaison, donc d'un comparatif. A cause du 'the' qui la précède (ici, c'est un adverbe), cette forme est souvent prise, à tort, pour un superlatif par les apprenants, mais c'est bien un comparatif ...

1) Emploi avec un verbe :
Le seul point délicat réside dans l'ordre des mots : The + expression comparative + sujet + verbe.
Retenez bien ... Le VERBE est en FIN DE proposition.
- The more I know her, the more selfish I find her. = Plus je la connais, plus je la trouve égoïste.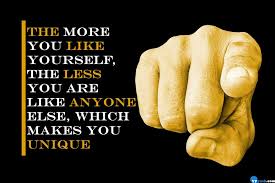 Plus vous aimez qui vous êtes,
moins vous êtes comme n'importe qui d'autre,
ce qui vous rend UNIQUE.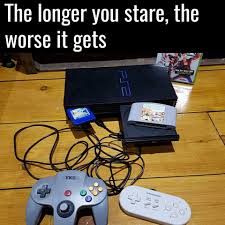 Plus de temps vous restez à fixer,
pire ça devient !
2) Emploi avec un adjectif :
Ici, la difficulté ( minime ) de la formation des comparatifs des adjectifs s'ajoute à celle, déjà mentionnée ci-dessus, de l'ordre des mots ( En anglais, le verbe est toujours en fin de phrase ).
( même structure ) The + adjectif au COMPARATIF + sujet + verbe.
- a : The taller he gets, the more professional he becomes at basketball. = Plus il grandit, plus il devient professionnel au basket.
Dans l'exemple, 'tall' est un adjectif court. Le comparatif se fait en ajoutant - er à l'adjectif court => 'taller' => 'the taller...'
Au contraire, 'professional' est un adjectif long et se construit avec 'more'.=> 'the more professional... '
- b : The higher he jumps, the more effective he is for his team!= Plus il saute haut, plus il devient efficace pour son équipe.
- Pour la 'progression négative', 'moins ... moins ...', il n'y a aucune difficulté particulière : = the less... the less... pour les deux sortes d'adjectifs.
- The less high you climb the mountain, the less difficult it will be for you. ( ordre des mots) = Moins tu montes haut à la montagne, moins ce sera difficile pour toi.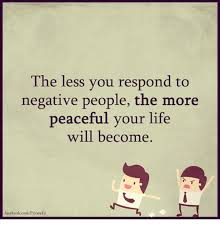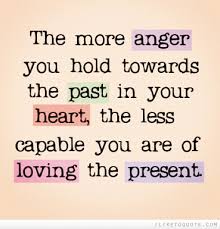 3) Emploi avec un nom : hum hum ...

C'est là que les élèves oublient le plus important : l' ORDRE DES MOTS ! Il reste pourtant le même !
- The more food they take with them, the fewer items they will have to buy. = Plus ils emportent de nourriture avec eux, moins ils auront besoin d'acheter d'articles.
'Food' est un nom indénombrable ( que l'on ne peut pas compter = 'de la nourriture') =>
the more + indénombrable. (more + dénombrables/ indénombrables = une quantité croissante)
Au contraire, 'item', (un article) est 'dénombrable'. (On peut compter les articles achetés à la caisse du supermarché.)
Il doit donc être précédé de FEW => 'a few items'= quelques articles => 'fewer items'= moins d'articles=> 'the fewer items'=>
the fewer + dénombrable pluriel.
- The less petrol you start with on this long trip, the more times you'll have to stop to buy some! = Moins d'essence il prend au départ de ce long voyage, plus de fois il devra s'arrêter pour en acheter.
- The more exercises you do before the test, the fewer mistakes you'll make. = Plus tu fais d'exercices avant le contrôle, moins tu feras de fautes.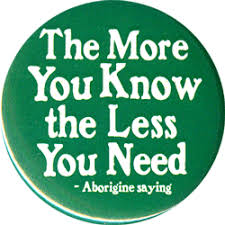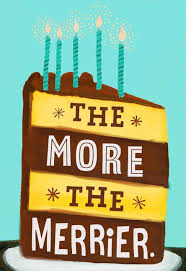 * Formes irrégulières :
- mauvais : bad - worse - the worst
- bon : good - better - the best
- loin : far - farther - the farthest ( distance concrète)
: far - further - the furthest (distance abstraite)
Voici maintenant le test ... Je sais que vous allez facilement surmonter sa difficulté, toute relative ... THE FORCE is with YOU!



Intermédiaire

Tweeter Partager
Exercice d'anglais "The more ..., the less (Etape 2) - cours" créé par here4u avec le générateur de tests - créez votre propre test ! [Plus de cours et d'exercices de here4u]
Voir les statistiques de réussite de ce test d'anglais



Merci de vous connecter au club pour sauvegarder votre résultat.
---
Fin de l'exercice d'anglais "The more ..., the less (Etape 2) - cours"
Un exercice d'anglais gratuit pour apprendre l'anglais.
Tous les exercices | Plus de cours et d'exercices d'anglais sur les mêmes thèmes : | Comparatifs/Superlatifs | Quantité