Apprendre l'anglais > Cours & exercices d'anglais > Exercices d'anglais > test d'anglais n°122550 : Vocabulaire : écouter et discuter - cours




Vocabulaire : écouter et discuter - cours
Le petit de l'Homme apprend en imitant ... Dans le meilleur des cas, il écoute (action volontaire) ... dans le pire, il entend (action involontaire) et répète, essaie de répéter, faisant parfois des "mots d'enfants amusants" (words of children). La répétition est donc une action fondamentale. Elle mène ensuite à l'élaboration individuelle d'énoncés, d'opinions, et à de vrais échanges de communication authentique.
Ecoutez bien et n'hésitez pas à répéter, et répéter encore (en contexte) les mots et expressions que vous apprenez !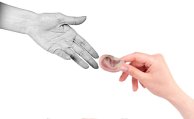 Lend me your ears! Je suis tout ouïe !
(Shakespeare's Julius Caesar.)
To listen to somebody
= écouter quelqu'un

To discuss something with somebody

To talk something over with somebody

= discuter de qqch avec qqn
To tell somebody about something
= raconter quelque chose à quelqu'un

To speak to somebody about stg

To talk to somebody about stg

= parler à quelqu'un de qqch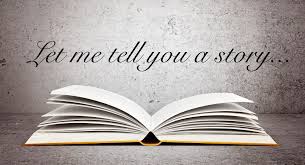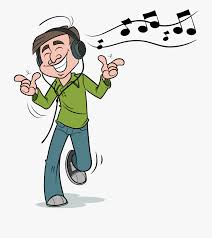 To tell a story He's listening to music.
= raconter une histoire = Il écoute de la musique.
A discussion of/ about
= une discussion sur/ à propos de
A subject/ a topic
= un sujet

The matter in hand

The point at issue

= ce dont il est question
To come to the point
= en venir au fait
To digress/ a digression
= s'éloigner du sujet/ une digression
A discussion
= une discussion
A face to face encounter
= une rencontre face à face
To debate something with somebody
= débattre de qqch avec qqn
Topical
= d'actualité
A question/ an issue
= une question/sujet/problème

The discussion centred on (GB)

The discussion centered on (US)

= la discussion portait sur
To stick to the point
= rester dans le sujet
A talk/ a conversation
= un entretien
An interview
= une entrevue
A debate on/ about/ to debate
= un débat sur/ concernant/débattre

Debatable
= discutable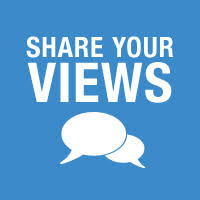 Partagez vos opinions...
To contribute to

To take part in

= participer à
To intervene in/ an intervention
= intervenir/ une intervention
To exchange views on stg
= avoir des échanges de vues sur
To form an opinion
= se faire une opinion
A matter of opinion
= une affaire d'opinion
To change one's opinion
= changer d'opinion
To believe
= croire

To disagree with somebody about

something

= être en désaccord avec qqn au

sujet de

To retort
= répliquer, rétorquer que
To butt in

= mettre son grain de sel,

s'immiscer dans la conversation

To interrupt/ an interruption
= interrompre/ interruption
An opinion on/ of/ about
= une opinion/ un avis sur
To share sb's view on stg
= partager l'opinion de qqn sur qqch


To change one's mind on/ about

To have a change of heart

= changer d'avis en ce qui concerne
To have a good/ bad opinion
= avoir bonne/ mauvaise opinion de
To challenge
= mettre quelque chose en question
To take issue with sb on stg
= exprimer son désaccord avec qqn sur qqch

To come to a compromise
= arriver à un compromis sur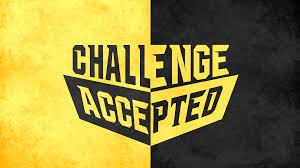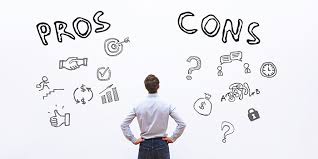 Défi relevé ! To weigh the pros and cons...
| | |
| --- | --- |
| Against | = contre |
| The pros and cons | = le pour et le contre |
| To side with sb on stg | = prendre parti pour qqn sur qqch |
| Uncompromising | = intransigeant |
| Behind closed doors | = à huis clos |
| | |
| --- | --- |
| In favour of | = en faveur de |
| To take sides with | = prendre parti pour |
| To change sides | = changer de camp |
| A noisy discussion | = une discussion bruyante |
| A heated discussion | = une discussion passionnée |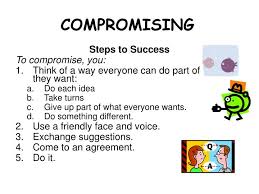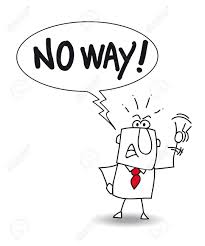 Faire des compromis ... Pas question !
EXPRESSIONS to remember and use:
- What are your feelings about...? : Quel est votre sentiment sur ...?
- My personal opinion is .../ Personally, I believe... : Personnellement, je pense ...
- In my opinion, .../ As I see it, .../ To my mind, .../: A mon avis.
- From my point of view... : D'après moi, ...
- As far as I'm concerned... : Quant à moi ...
- It seems to me that...: Il me semble que ...
- It would appear that... : Il semblerait que ...
- Let's suppose that.../ Let's assume that... : Supposons que ...
- You have a point there.../ That's a valid point! : Ce que vous dites est juste !
- First..., second..., last...: D'abord, ensuite, enfin ...
- On the one hand... on the second hand... : D'un côté, ... d'un autre côté, ...
- Finally,/ To summarise... : Finalement, en résumé...
- I can't agree with that... : Je ne suis pas d'accord sur ce point ...
- I beg to differ... : Permettez-moi de ne pas partager votre avis ...
- You're utterly mistaken... : Vous vous trompez lourdement ...
- He will not hear of it... : Il ne veut pas en entendre parler ...
Toutes les expressions n'auront pas, bien sûr, pour vous, la même utilité. Choisissez celles qui vous concernent ... Bon courage pour le test !



Intermédiaire

Tweeter Partager
Exercice d'anglais "Vocabulaire : écouter et discuter - cours" créé par here4u avec le générateur de tests - créez votre propre test ! [Plus de cours et d'exercices de here4u]
Voir les statistiques de réussite de ce test d'anglais



Merci de vous connecter au club pour sauvegarder votre résultat.
---
Fin de l'exercice d'anglais "Vocabulaire : écouter et discuter - cours"
Un exercice d'anglais gratuit pour apprendre l'anglais. (tags: expression opinion politesse )
Tous les exercices | Plus de cours et d'exercices d'anglais sur les mêmes thèmes : Opinion | Politesse | Proverbes
Fiches de grammaire anglaise | Documents audios/vidéos en anglais | CREER UN TEST