Apprendre l'anglais > Cours & exercices d'anglais > Exercices d'anglais > test d'anglais n°124637 : Prépositions - 1 - cours




Prépositions - 1 - cours
Les PREPOSITIONS sont des mots invariables placés avant, après - ou pas du tout avec - les mots du discours [

C'est commode !


] ( verbes - noms - pronoms - adjectifs ) en anglais comme en français ... Cependant, dans les deux langues, leur emploi est très différent.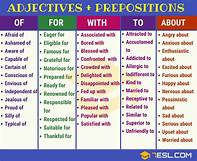 Pour ce chapitre, j'ai bien peur que vous deviez apprendre les principales prépositions anglaises en les associant aux mots qui les accompagnent le plus souvent. (par exemple, apprenez ensemble l'adjectif + sa/ ses préposition(s) etc.)Votre tâche n'en sera finalement que plus légère...


LES PRINCIPALES PREPOSITIONS en anglais :
ABOUT: à, environ, à peu près
(concerning/ on the subject of/ approximately/ near/ here or there)
- to think about something / someone= penser à ...
AT: à (lieu ou temps)/ vers/ en/ Il peut aussi, souvent, exprimer l'agressivité.
(used to indicate a point, place, or location, as an address/ a point of time/ a location or position on a scale, or in order/ an occurrence or when something happens/ amount, degree, or rate/ a direction, goal, or an attempt to do something or reach something/; it quite often indicates aggressiveness.)
- good/ bad at maths: bon/ mauvais en maths...// to laugh at: se moquer de// clever at: doué pour // surprised/ amazed at/ surpris, étonné de ...
BY: par/ de / à côté de/ près de/ d'ici à/
(near to or next to/ past/ to/ into/ at/ during/ not later than/ before/ (of a part of the body: holding onto)/ according to/
- a play by Shakespeare: une pièce de Shakespeare// A film by Disney: un film de Disney.
FOR: pour/ afin de/ pendant/ depuis/ à la place de/ en faveur de / en raison de /
(with the object or purpose of/ intended to belong to, benefit, or be used by or with/ appropriate or adapted to/ in return for/ in exchange for/ in order to obtain, gain, or acquire/ in favor of/ on the side of/ instead of/ in punishment of/ by reason of/ because of/ in spite of/)
- To be responsible for: être responsable de // to apologise for stg: s'excuser de // late for school: en retard à l'école // It's time for: il est l'heure de // the reason for something: la raison de qqch.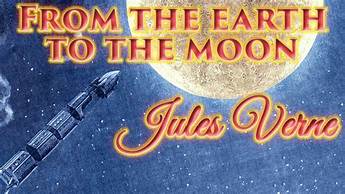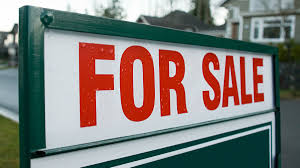 FROM: de/ depuis/ à partir de/ à compter de/ de/ à/ depuis/ en/
(used to specify a starting point in space or time/ a starting point in an expression of limits or amounts/ the idea of being removed or separated/ used to express discrimination or separation into different kinds/ the source or origin/ to indicate agent, means, cause or reason)
- To borrow/ take/ steal/ from somebody: emprunter/ prendre/ voler / à qqn.// to suffer from: souffrir de// to hide something from someone: cacher quelque chose à quelqu'un// to escape from a place/ someone: s'échapper d'un endroit/ à quelqu'un.
IN: en, dans, dedans, à l'intérieur.
(refers to space, a place, or to something that puts limits on something else/ the following noun includes something within it
- to be interested in: s'intéresser à // interested in something: intéressé par quelque chose// to take part in, to participate in // to succeed in doing something : réussir à faire quelque chose// dressed in: habillé de/ en/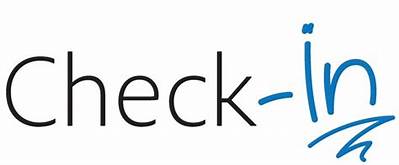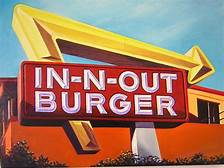 INTO: dans, en, à l'intérieur de, dedans.
(to the inside of/ in toward/ used to indicate entry, inclusion, or introduction in a place or condition)
- to turn into: transformer en / to divide into: diviser en / to translate into: traduire en
OF: de, en.
made of wood: fait en bois.
ON: sur, à, en.
(so as to be or to remain supported by/ within the required limits of/ at the time or occasion of ...)
To depend on: dépendre de/ to live on: vivre de/ to spend money on: dépenser de l'argent pour/ to congratulate on/ congratulations on: féliciter de/ félicitations pour/ to be keen on: être amateur de / to get on a bus/ train/ plane: monter dans le bus/ en train/ en avion.
TO: indique en général un déplacement, ou un transfert.
(used to express motion or direction toward a place, person, or thing approached and reached)
- to be kind/ nice/ polite/ rude/ to somebody: gentil/ poli/ impoli avec quelqu'un // married to: marié avec/ à quelqu'un
WITH: avec
(accompanied by, in relation to)
- delighted/ happy/ pleased/ satisfied with something: être ravi/ content/ heureux/ satisfait de quelque chose. // disappointed with: déçu par // angry with: en colère contre // to cover with: couvrir de // to fill with: remplir de.
Allez !

Il ne vous "reste plus qu'à apprendre un peu", retenir et employer le mieux possible. Très vite, connaître et restituer un mot et sa préposition deviendra un réflexe automatique et instantané ... Entraînez-vous autant que nécessaire ! Practice makes perfect!


Débutants

Tweeter Partager
Exercice d'anglais "Prépositions - 1 - cours" créé par here4u avec le générateur de tests - créez votre propre test ! [Plus de cours et d'exercices de here4u]
Voir les statistiques de réussite de ce test d'anglais



Merci de vous connecter à votre compte pour sauvegarder votre résultat.
---
Fin de l'exercice d'anglais "Prépositions - 1 - cours"
Un exercice d'anglais gratuit pour apprendre l'anglais.
Tous les exercices | Plus de cours et d'exercices d'anglais sur les mêmes thèmes : | Confusions | Prépositions