Apprendre l'anglais > Cours & exercices d'anglais > Exercices d'anglais > test d'anglais n°126766 : Questions en Wh - cours




Questions en Wh - cours

Les questions en -Wh - encore appelées questions ouvertes, sont des questions introduites par des mots interrogatifs qui commencent par - wh- ainsi que -How- et ses composés.

Ces questions appellent une réponse, une information sur le lieu, le temps, la personne...

Quels sont ces mots interrogatifs ? Voici un aperçu des principaux interrogatifs utilisés :

Mots en -Wh- :- Who : une personne. Ex : who do you meet this evening ? Qui vois-tu ce soir ?

: l'aspect, l'apparence. Ex : who is she like ? À qui ressemble-t-elle ?

- What : une activité, une chose, un évènement. Ex : What are you doing ? Que faites-vous ?

- What for : le but. Ex : What do you do this for ? Pour quoi fais-tu ceci ?

- What time : l'heure. Ex What time do you take off ? À quelle heure décollez-vous ?

- Whose : le possesseur. Ex : Whose book is it ? À qui est ce livre ?

- Which : le choix, la sélection. Ex : Which book do you prefer ? Quel livre préfères-tu ?

- Why : la raison. Ex : Why are you in a hurry ? Pourquoi es-tu pressée ?

- When : le moment. Ex : When do you work ? Quand travaillez-vous ?

- Where : le lieu. Ex : Where is she going ? où va-t-elle ?

How et ses composés :

- How : l'état, la manière. Ex : how are you ? Comment allez-vous ?

- How long : la durée, la longueur. Ex : how long do you stay here ? Combien de temps restez-vous ici ?

- How many ( dénombrable pluriel): nombre. how much ( indénombrable) : quantité.

- How far : la distance. Ex : how far is the airport ? À quelle distance est l'aéroport ?

- How often : la fréquence. Ex : how often does she see the doctor ? À quelle fréquence voit-elle le médecin ?

- How tall : la taille. Ex : how tall is this baby and how heavy is he ? combien mesure ce bébé et combien pèse-t-il ?

- How high : la hauteur. Ex : how high is the Eiffel Tower ? Quelle est la hauteur de la Tour Eiffel ?

- How large : la largeur, la superficie. Ex : how large is the field ? Quelle superficie fait le champ ?

- How deep : profondeur. Ex : how deep is the river Seine ? quelle est la profondeur de la Seine ?

La liste n'est pas exhaustive.

Maintenant, à vous de trouver les questions en fonction des réponses données. Les traductions sont dans le corrigé.


Merci de faire mes tests.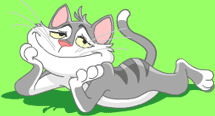 Débutants

Tweeter Partager
Exercice d'anglais "Questions en Wh - cours" créé par eos17 avec le générateur de tests - créez votre propre test ! [Plus de cours et d'exercices de eos17]
Voir les statistiques de réussite de ce test d'anglais



Merci de vous connecter à votre compte pour sauvegarder votre résultat.
---
Fin de l'exercice d'anglais "Questions en Wh - cours"
Un exercice d'anglais gratuit pour apprendre l'anglais.
Tous les exercices | Plus de cours et d'exercices d'anglais sur les mêmes thèmes : | Pronoms | Question