Apprendre l'anglais > Cours & exercices d'anglais > Exercices d'anglais > test d'anglais n°128940 : Present perfect + just




Present perfect + just

When used with 'just' the present perfect expresses a recent past. The action is situated between the past and now.

I've just bought the newspaper. I'm going to read it.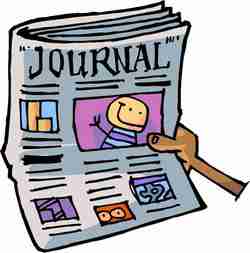 Je viens d'acheter le journal.Je vais le lire.
CONSIGNES
The phrases in the exercise below indicate what is going to happen or indicate the present situation.
Say what has just happened before this.
Use has/have + just + the 3rd form of the verb.
Remember
* see saw seen.(irregular verb). The third form of the verb is 'seen'.
need needed needed.(regular verb). The third form of the verb is 'needed'.
*Only the third person singular takes 'has'.


Intermédiaire

Tweeter Partager
Exercice d'anglais "Present perfect + just" créé par ddec avec le générateur de tests - créez votre propre test ! [Plus de cours et d'exercices de ddec]
Voir les statistiques de réussite de ce test d'anglais



Merci de vous connecter à votre compte pour sauvegarder votre résultat.
---
Fin de l'exercice d'anglais "Present perfect + just"
Un exercice d'anglais gratuit pour apprendre l'anglais.
Tous les exercices | Plus de cours et d'exercices d'anglais sur les mêmes thèmes : | Confusions | Present perfect