Apprendre l'anglais > Cours & exercices d'anglais > Exercices d'anglais > test d'anglais n°26765 : Teddy Bear , l'ours en peluche




Teddy Bear , l'ours en peluche
Who made the very first teddy bear ?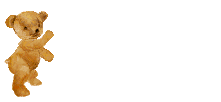 Theodore (Teddy) Roosevelt, the 26th president of the United States, is said to be responsible for giving the teddy bear his name. In November 1902, he was in Mississippi and attended a bear hunt. He came upon a wounded young bear but he decided to spare the animal. The event became very popular because of a cartoon published in the Washington Post.
Regarding the making of the toy itself, a number of theories have been put forward over the years (some of them more credible than others). But the company with the strongest claim is probably the one founded in Germany by Margarete Steiff in 1880...
Complete the story with the right words :


Intermédiaire

Tweeter Partager
Exercice d'anglais "Teddy Bear , l'ours en peluche" créé par izzy avec le générateur de tests - créez votre propre test ! [Plus de cours et d'exercices de izzy]
Voir les statistiques de réussite de ce test d'anglais



Merci de vous connecter au club pour sauvegarder votre résultat.
---
Fin de l'exercice d'anglais "Teddy Bear , l'ours en peluche"
Un exercice d'anglais gratuit pour apprendre l'anglais.
Tous les exercices | Plus de cours et d'exercices d'anglais sur le même thème : USA