Apprendre l'anglais > Cours & exercices d'anglais > Exercices d'anglais > test d'anglais n°35232 : Espèces en péril




Espèces en péril
Some extinct or endangered species
Life on Earth is disappearing fast and will continue to do unless urgent action is taken.
In September 2007 there were 41,415 species on the 'Red List' and 16,306 of them are threatened with extinction.
90% of threatened species are at risk from human activities.
Here are some animals critically endangered :

Western lowland Gorilla (Africa ) Sumatran Orangutan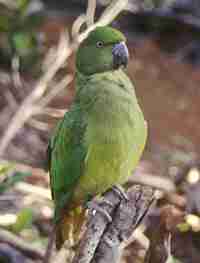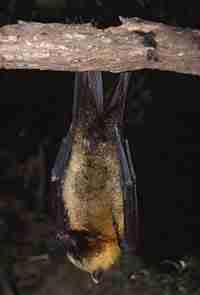 The Mauritius Parakeet The Madagascar Flying Fox (bat)
In 2007 corals have been added to the Red List for the first time
Wellington's Solitary Coral (Galapagos)(possibly extinct)
Not only animals but also trees and plants can be in a difficult situation.
If you want to know more about this problem consult
IUCN : The World Conservation Union
Our lives are inextricably linked with biodiversity and its protection is essential for our very survival.


Intermédiaire

Tweeter Partager
Exercice d'anglais "Espèces en péril" créé par lili73 avec le générateur de tests - créez votre propre test ! [Plus de cours et d'exercices de lili73]
Voir les statistiques de réussite de ce test d'anglais



Merci de vous connecter à votre compte pour sauvegarder votre résultat.
---
Fin de l'exercice d'anglais "Espèces en péril"
Un exercice d'anglais gratuit pour apprendre l'anglais.
Tous les exercices | Plus de cours et d'exercices d'anglais sur le même thème : Nature