Apprendre l'anglais > Cours & exercices d'anglais > Exercices d'anglais > test d'anglais n°49129 : Expressions avec To take




Expressions avec To take
To take off: Enlever, généralement utilisé avec les vêtements.


- Peter! take your sweater off, the classroom is very warm.


- My father took off his jacket as he entered the house.
---
To take one's (my, his, your, etc) time: Sans précipitation, ne pas se presser.


- Don't work rapidly, take your time in everything that you do.


- Take your time before answering the tests.
---
To take a walk, stroll, hike, etc:Faire de la marche, une promenade, une randonnée.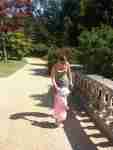 - My mother and Suzan take a walk around the park.


- Let's take a hike up the mountain this afternoon.
---
To take a trip: Aller en voyage, voyager.


- I'm so busy now, but during summer holiday I will have time to take a trip to Moscow.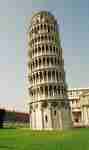 - During last holiday, William took a trip to Italy to visit the Leaning Tower of Pisa.
---
To take place: Ce qui se passe conformément aux prévisions.


- The annual meeting of the workers took place in the factory's hall.


- I thought that the wedding party was taking place at Franck's house.
---
To take turns: alterner, changer les gens tout en faisant quelque chose.


- During the trip John and I took turns driving the car.


- My two sons take turns playing the video games.
---
To take for granted: Penser que cela va de soi


- William took his wife for granted until once when he was very sick and needed her.
---
To take something into account:Prendre quelque chose en compte lors de l'évaluation de la situation.


-The judge took into account the prisoner's young age, before sending him for two months in jail.
---
To take part in: Etre impliqué dans...., participer à....


- Martin could not take part in the meeting, because he was sick.

- I didn't want to take part on their argument.
---
Complétez les phrases suivantes


Débutants

Tweeter Partager
Exercice d'anglais "Expressions avec To take" créé par matrixhamdi avec le générateur de tests - créez votre propre test ! [Plus de cours et d'exercices de matrixhamdi]
Voir les statistiques de réussite de ce test d'anglais [Sauvegarder] [Charger] [?]







---
Fin de l'exercice d'anglais "Expressions avec To take"
Un exercice d'anglais gratuit pour apprendre l'anglais. (tags: expression )
Tous les exercices
| Plus de cours et d'exercices d'anglais sur le même thème :
Proverbes
Fiches de grammaire anglaise
|
Documents audios/vidéos en anglais
|
CREER UN TEST