Apprendre l'anglais > Cours & exercices d'anglais > Exercices d'anglais > test d'anglais n°83289 : Exclamations idiomatiques - cours




Exclamations idiomatiques - cours
Exclamations idiomatiques
S'exclamer est une part importante de la conversation. Nous connaissons la construction grammaticale exclamative en anglais,
mais connaître les formes idiomatiques utilisées dans le langage usuel est primordial pour comprendre par exemple un interlocuteur, un film, ou pour s'exprimer de manière naturelle. Ces expressions ne sont pas toujours soutenues, elles partent souvent du cœur. C'est de la communication spontanée.
Le cours comprend de l'anglais britannique et américain.
Vous connaissez probablement le 'You're welcome!' (de rien) qui permet de répondre à un 'Thank you!' (merci!). Découvrons-en d'autres maintenant.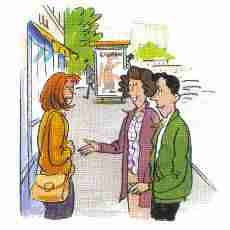 Lors d'une rencontre

Hello! Hi! Hey! Hiya!

All right!

Nice to see you!

Salut !

Ça va !

Content de te voir !

I'm fabulous!

I can't complain!

I'm ok, I'm great, I'm doing great

Moi, ça va super!

Je ne peux pas me plaindre !

Moi, ça va !

Fancy (meeting) you here!

You look ghastly!

You look a mess!

Tiens! Toi ici !

Look who's here!

Quel bon vent t'amène ?

Tu as une tête effroyable!


Long time, no see!

Ca fait longtemps qu'on ne t'a pas vu !

Tu as une de ces têtes!

Hello stranger!

Tiens, un revenant !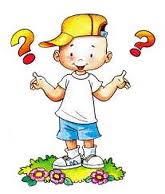 Une situation vous étonne

That's astonishing!

This is crazy! – This is mad!

Incredible! No kidding!

C'est fou, ça !

C'est fou !

Incroyable !

That's amazing!

It's scary!

I can't believe it!

C'est dément !

C'est terrifiant !

Non! Ce n'est pas vrai !

Can you beat that!

For the life of me!

I can't get over it!

Ça alors !

Ça alors !

Je n'en reviens pas !

Go on! I don't believe a word of it!

How about that?

That's going some!

Allez! Je n'en crois pas un mot !

Tiens donc !

C'est la meilleure !

No fooling! - You don't say!

Did you ever!

You must be kidding!

Sans blague ! - Pas possible !

Par exemple !

Tu veux rire !

I was taken aback!

Holy smoke!

My foot!

J'en ai eu le souffle coupé !

You are having me on!
Tu me fais marcher !

Nom d'un petit bonhomme !

It's unheard of !
C'est incroyable!(ironique)

Mon œil !

Pull the other one!

À d'autres !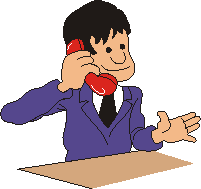 Formuler un contentement.

Good thinking !

That would be great !

You're a gem!

Bien vu!

Ce serait génial!

Tu es un trésor !

You're a sweety pie!

It's my pleasure!

It's nifty!

Tu es un amour !

Of course!
Bien sûr !

Répondre à des excuses:

Don't mention it!
Ce n'est rien !

Don't bother!
Pas de problème !

Tout le plaisir est pour moi !

It's worth its while!

ça vaut la peine !

There is no harm!
Il n'y a pas de mal !

Never mind!
Ne vous inquiétez pas !

C'est le pied !

Yes indeed!
Bien évidemment !

You're welcome!
Vous êtes tout excusé !



Une situation vous déçoit, vous interpelle.

It's a pain in the neck!

What a nuisance!

What a pity! That's too bad!

C'est embêtant !

Quel ennui!

Quel dommage !

What a bummer!

No sense!

I'm in a pickle!

Quelle déception !

Quelle bêtise !

Me voilà frais !

Nothing to write home about!

I can't size him up!

Rubbish!

Ça n'a rien d'extraordinaire !

Je ne le sens pas !

C'est débile !

Une situation vous met hors de vous.

I'm fed up with it!

What a shame! It's a crying shame!

I'm sick of it! Quit!

J'en ai marre !

Quelle honte !

J'en ai ma claque !

It gets me! (that he ;..)

You'll never hear the end of it!

He'll get this!

Ça me tape sur le système (qu'il…)

Vous n'avez pas fini
d'en entendre parler !

Il ne l'emportera pas au paradis !

I'll get back at him!

I'll get him!

You won't get away with it!

Je me vengerai de lui !

Je l'aurai !

Vous n'y échapperez pas !

What a blunder you made!

Go fly a kite!

I die first! I'd rather die!

Qu'est-ce que vous avez fait !

Va te faire cuire un œuf !

Plutôt mourir!

Clear out!

Get lost!

Enough of this foolishness!

Débarrasse le plancher !

Fiche-moi le camp !

Assez de bêtises !

That's the limit!

No deal!

That's the ball game!

C'est le bouquet !

That's too much!
ça dépasse les limites !

Get off my back!
Fichez-moi la paix !

Je ne marche pas !

I can't stand it anymore!
Je ne peux en supporter plus !

Mind your own business!
Mêle-toi de tes affaires !

C'est la fin des haricots !

How boring!
Quelle barbe !

Leave me alone!
Laissez-moi tranquille !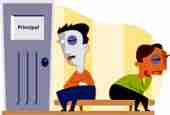 Vous êtes désabusé, résigné.

I don't care!

I don't care a damn!

I couldn't care less!

Je m'en fous !

Je m'en moque !

Je m'en fiche complètement !

I don't mind!

What a mess!

It's no good! It's no use!

Ça m'est égal !

Quelle pagaille !

Ça ne sert à rien !

Take it easy!

Don't sweat it!

Forget it!

Relax! Du calme !

Ne t'en fais pas !

Laisse tomber !

The game's up!

It's all over!

Fortunately!

C'est fichu !

C'est la fin de tout !

Encore heureux !

Who would believe it!

Please yourself!

It's up to you!

Qui l'eût cru !

Shame on you!

Tu n'as pas honte !


Faites comme il vous plaira !

You deserved it!
Tu ne l'as pas volé !

C'est à vous de décider !

I'll make do!
Je me débrouillerai !

Appuyer un propos

Come on!

It just goes to show you!

Fancy that!

Allons !

Tu vois bien !

Tu imagines !

Honest to God!

I swear!

I declare!

C'est juré craché !

Je te jure! Je te certifie !

Ma parole !

Get this!

For heaven's sake!

So help me God!

Tenez-vous bien ! (+l'info)

Pour l'amour du ciel !

Dieu m'est témoin !

Not in the least!

Let's get on with it!

Served him right!

Pas le moins du monde !

Passons aux actes !

C'est bien fait pour lui !

What the dickens!

… and it shows!!

No foolish!

Que diable fais-tu ?


… Et ça se voit !

Sans blague !


Intermédiaire

Tweeter Partager
Exercice d'anglais "Exclamations idiomatiques - cours" créé par bridg avec le générateur de tests - créez votre propre test ! [Plus de cours et d'exercices de bridg]
Voir les statistiques de réussite de ce test d'anglais



Merci de vous connecter à votre compte pour sauvegarder votre résultat.
---
Fin de l'exercice d'anglais "Exclamations idiomatiques - cours"
Un exercice d'anglais gratuit pour apprendre l'anglais.
Tous les exercices | Plus de cours et d'exercices d'anglais sur les mêmes thèmes : Communication | Proverbes