Apprendre l'anglais > Cours & exercices d'anglais > Exercices d'anglais > test d'anglais n°83330 : Intervenir en public - Lexique - cours




Intervenir en public - Lexique - cours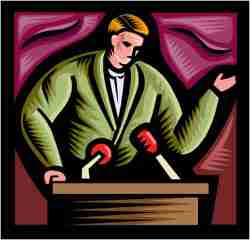 Intervenir en public
Avant de commencer

Shall we get started?

Est-ce que nous pouvons commencer?

I am afraid xxx can't be with us today.

Xxx ne pourra pas se joindre à nous aujourd'hui.

Let's get down to business!

Mettons-nous au travail!

Can you all hear me?

Est-ce que tout le monde m'entend?

Can everyone see the screen?

Est-ce que tout le monde voit l'écran?

Has everyone received a copy of the agenda?

Est-ce que tout le monde a reçu l'ordre du jour?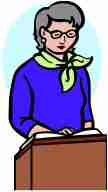 Remercier les participants

Ladies and Gentlemen, good morning.

Mesdames, Messieurs, bonjour.

Thank you for coming (in such large numbers / so many) today.

Merci d'être venus (aussi nombreux) aujourd'hui.

Thank you for giving me the floor

Merci de m'avoir donné la parole.

I would like to begin by thanking xxx

Je voudrais commencer en remerciant …

I would like to express my joy …

Je voudrais exprimer ma joie

It's my honor to …

C'est un honneur pour moi de …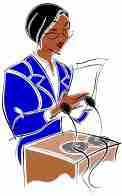 Présenter son sujet

Let me begin my presentation by ….

Je vais commencer ma présentation en …

Let's start with the first item on the agenda.

Commençons par le premier point à l'ordre du jour.

I suggest we start with …

Je vous propose de commencer par/avec …

I am going to present …

Je vais vous présenter ….

First I would like to talk about …

En premier lieu, j'aimerais parler de …
Pour argumenter un texte, développer une idée un cours est ici : test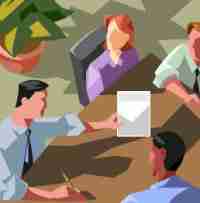 Partager et recentrer un débat

I speak on behalf of xxx.

Je m'exprime au nom de xxx.

I would like to give the floor to xxx

J'aimerais donner la parole à xxx

I would like to hand over to xxx

Je voudrais donner la parole à xxx

All those in favour, raise your hands.

Levez la main si vous approuvez.

Would anyone like to add anything?

Quelqu'un veut-il ajouter quelque chose?

If you have any questions, I'd be happy to answer them.

Si vous avez des questions, je serai ravi d'y répondre.

Let me put this another way.

Laissez-moi vous le présenter sous un autre angle.

I don't quite follow you.

Je ne suis pas certain de vous comprendre

What exactly do you mean?

Que voulez-vous dire exactement?

Sorry, I think you misunderstood what I said.

Excusez-moi, je pense que vous n'avez pas compris mon propos.

I tend to think that …

J'aurais tendance à penser que …

Are there any more comments?

Est-ce qu'il y a d'autres commentaires?

Excuse me for interrupting.

Excusez-moi de vous interrompre.

Get to the point please.

Venez-en au fait s'il vous plaît.

I am afraid we are getting sidetracked.

Je crains que nous nous égarions.

Could we stick to the item?

Pourrions-nous nous en tenir au sujet?

Let's get back on track, shall we?

Revenons au sujet s'il vous plaît.

Let me go over the main points.

Je me permets de vous rappeler les points principaux.

Shall we leave that item?

Est-ce qu'on peut clore ce sujet?

We are running short of time.

Nous sommes pris par le temps/ pressés.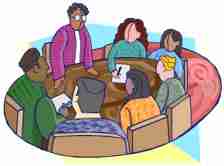 Clore le débat

I would like to wrap this item up.

J'aimerais clore ce sujet

That concludes our business for today.

C'est tout pour aujourd'hui.

I declare the meeting closed.

La séance est levée.

Thank you all for attending.

Merci à tous pour votre participation.

Let's set a date for the next meeting.

Choisissons une date pour la prochaine réunion.

Thank you again.

Je vous remercie encore une fois.


Intermédiaire

Tweeter Partager
Exercice d'anglais "Intervenir en public - Lexique - cours" créé par bridg avec le générateur de tests - créez votre propre test ! [Plus de cours et d'exercices de bridg]
Voir les statistiques de réussite de ce test d'anglais



Merci de vous connecter au club pour sauvegarder votre résultat.
---
Fin de l'exercice d'anglais "Intervenir en public - Lexique - cours"
Un exercice d'anglais gratuit pour apprendre l'anglais. (tags: communication methodologie )
Tous les exercices | Plus de cours et d'exercices d'anglais sur les mêmes thèmes : Communication | Méthodologie
Fiches de grammaire anglaise | Documents audios/vidéos en anglais | CREER UN TEST