Connectez-vous !



Cliquez ici pour vous connecter
Nouveau compte
4 millions de comptes créés
100% gratuit !
[Avantages]




Comme
2 millions de
personnes, recevez gratuitement chaque semaine une leçon d'anglais...
Cliquez ici !



- Accueil
- Aide/Contact
- Accès rapides
- Imprimer
- Lire cet extrait
- Livre d'or
- Nouveautés
- Plan du site
- Presse
- Recommander
- Signaler un bug
- Traduire cet extrait
- Webmasters
- Lien sur votre site



> Publicités :




> Partenaires :
-Jeux gratuits
-Nos autres sites
Apprendre l'anglais > Cours & exercices d'anglais > Exercices d'anglais > test d'anglais n°94948 : Chasse et pêche




Chasse et pêche
Chasse et Pêche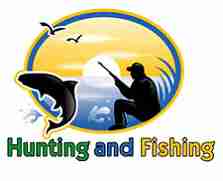 La chasse - Hunting
hunting
chasse à courre
to outwit
déjouer, dépister
a hunter, huntsman
un chasseur
cunning
rusé
to hunt down
traquer
a snare
un piège
a hound
un chien de meute
to snare
poser des pièges
a pack of hounds
une meute de chiens
to load a gun
charger un fusil
fox-hunting
la chasse au renard
a cartridge
une cartouche
to go hunting
aller à la chasse à courre
a cartridge belt
une cartouchière
to go shooting
aller à la chasse au fusil
to hit
toucher

a game licence
un permis de chasse
to miss
manquer
to raise game
lever du gibier
to aim
viser
a gamekeeper
un garde-chasse
to level
mettre en joue
a poacher
un braconnier
to fire
faire feu
the game
le gibier
gunshot
un coup de feu
to chase, to pursue
poursuivre
game bag
une gibecière
to be trapped
être pris au piège
a burrow
un terrier
Les animaux et la chasse
a wild beast
une bête sauvage
a doe
une biche
a stag, a deer
un cerf
a reindeer
un renne
a roe deer
un chevreuil
a fox
un renard
a hare
un lièvre
a wild rabbit
un lapin sauvage
a boar
un sanglier
a ferret
un furet
a grouse
un coq de bruyère
a partridge
une perdrix
a pheasant
un faisan

Expressions:
It's open/close season -> la chasse est ouverte/fermée
Come home with an empty bag -> rentrer bredouille
To get a good bag -> faire une bonne chasse
To share the game -> se partager la chasse (le gibier)
La pêche - fishing
to go fishing
aller à la pêche
to cast
jeter, lancer
a fisherman
un pêcheur
to bite
mordre
line-fishing
la pêche à la ligne
to bait
amorcer, appâter
a fishing rod
une canne à pêche
to fish for, to angler
pêcher
to cast a line
lancer une ligne
angler
pêcheur à la ligne
a hook
un hameçon
angling
pêche à la ligne
a bait
un appât
to go fishing
aller à la pêche en mer
a maggot
un asticot
to go angling
aller à la pêche en eau douce
a worm
un ver
no fishing
pêche interdite
a fly
une mouche
deep-sea fishing
pêche au gros
the float
le bouchon
underwater fishing
pêche sous-marine
a catch
une prise
sea fisheries
pêches maritimes
Les poissons et la pêche

river

eau douce

a trout
une truite
a carp
une carpe
a pike
un brochet
a salmon
un saumon
a gold fish
un poisson rouge
sea water
eau de mer
a mackerel
un maquereau
a sardine
une sardine
a cod
une morue
a squid
un calmar
a tuna
un thon
an octopus
une pieuvre
an eel
une anguille


Expressions:
The fishing season is open -> la pêche est ouverte

Fishing prohibited -> pêche interdite

A good or fine catch -> une belle pêche

Did you catch anything? la pêche a été bonne?

Miraculous draught of fishes -> pêche miraculeuse



◊Exercice : Trouvez le bon mot.◊


Intermédiaire

Tweeter Partager
Exercice d'anglais "Chasse et pêche" créé par tizeph avec le générateur de tests - créez votre propre test ! [Plus de cours et d'exercices de tizeph]
Voir les statistiques de réussite de ce test d'anglais [Sauvegarder] [Charger] [?]







---
Fin de l'exercice d'anglais "Chasse et pêche"
Un exercice d'anglais gratuit pour apprendre l'anglais. (tags: sport )
Tous les exercices
| Plus de cours et d'exercices d'anglais sur le même thème :
Sports
Fiches de grammaire anglaise
|
Documents audios/vidéos en anglais
|
CREER UN TEST