Apprendre l'anglais > Cours & exercices d'anglais > Exercices d'anglais > test d'anglais n°23818: Vocabulaire : Les vacances à la mer - cours




Vocabulaire : Les vacances à la mer - cours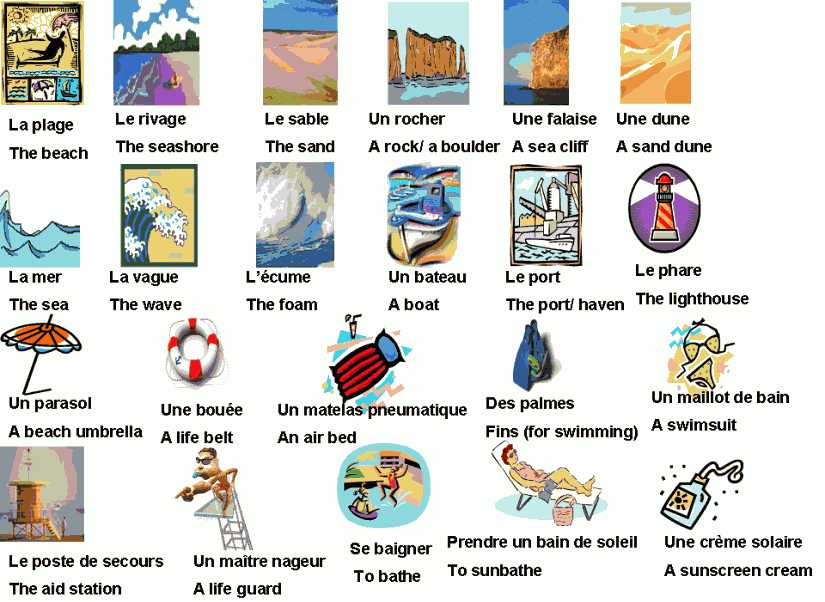 In the following exercise, try to find what I am talking about.
Intermédiaire
Exercice d'anglais 'Vocabulaire : Les vacances à la mer - cours' créé par bridg avec le générateur de tests - créez votre propre test!
Voir les statistiques de réussite de ce test d'anglais [Sauvegarder] [Charger] [?]


Le menu déroulant contient 22 réponses. Merci d'utiliser la barre à droite de celui-ci pour toutes les voir.



Merci d'utiliser le bouton 'Sauvegarder' ci-dessus si vous ne disposez pas d'assez de temps pour faire ce test.

---
Fin de l'exercice d'anglais Vocabulaire : Les vacances à la mer - cours
Un exercice d'anglais gratuit pour apprendre l'anglais. (tags: mot voyage )
Tous les exercices
| Plus de cours et d'exercices d'anglais sur les mêmes thèmes:
Mots
|
Voyages
Fiches de grammaire anglaise
|
Documents audios/vidéos en anglais
|
CREER UN TEST